That's it, we reach the fateful moment of the year. The days go by at an incredible speed and without us even realizing it, we are already in December. There is therefore an obligatory passage in this period that we particularly like and that is that of balance sheets. We then turn our heads to see everything we have seen and crossed. To follow up on yesterday's, we decided to look second at our 2022 anime selection. Like last year, we decided to select fifteen series that stood out throughout this year.
What we can already notice is that unlike 2021 where the surprises came from nowhere were multiple, 2022 was a period of excellent adaptations. Of course, this is only a personal list and one would be delighted to know your own selection. So we went on a little trip back in time to put on the front of the stage all these licenses that amazed us.
Welcome to Demon School:
For the beginning of our 2022 anime selection, the first anime resonates quite particularly given that the second season was already in our column last year. This is of course the adaptation of Iruma to the school of demons which delivered us an excellent third season on many points. If we keep here an atmosphere always warm and funny, this part of the story also signs a great evolution for our protagonists. We witness the development of their powers and this is beautifully represented through this animation. An important step in their development and will be expressed during an event with many twists and turns. What we also really like through this season is the fact that, as in the manga, we do not stop only at our main trio. Every student has the right to his moment of glory and this only strengthens our sympathy for this abnormal class.
The Yakuza's Guide to Babysitting:
In 2022, we had the right to a lot of anime adaptations that captivated us. Among them is The Yakuza's Guide to Babysitting that we discovered before the release of the manga shortly after at Kana. Immersing us in the daily life of this mafia clan and mainly the link between Kirishima and Yaeka. The first, a really mad dog, will have to take care of his boss's daughter. An observation that makes you smile and will precisely take advantage of this gap between the two to have fun and especially give life to an incredibly endearing and cute tandem.
A large part of the story focuses on this relationship that will allow the one who was always ready to rush headlong to take a step back. A little candy where we are shown that the most important thing often lies in small moments of happiness that we share with those around us. An ideal anime to laugh and especially spend a pleasant and sweet moment.
To Your Eternity S2:
Again, our 2022 anime selection addresses a series that was already present in our 2021 list. This is the S2 of To Your Eternity. A real emotional tidal wave at its launch, this sequel was eagerly awaited as much as we feared not having enough handkerchiefs for the tears that awaited us. The studio has again done a very good job to stick to this dramatic aspect that accompanies each step of Imm while addressing the big turn that the story will take. If the first season could be presented as the first steps of this immortal newborn, this second part is an opportunity for him to deepen his knowledge of even more complex themes. A natural evolution and perfectly brought while reinforcing the threat that weighs on our protagonist, but also on this world. So that's another big yes!!
Spy x Family:
2022 will have clearly been the year of Spy x Family at the anime level with the launch of the first two parts of the series. We were then able to discover a more than successful adaptation that sublimated the comic aspect of the manga. Indeed, each episode is pure happiness as much in terms of animation as what we discover. Finding this totally crazy and yet endearing family every week was an incredible pleasure.
Even if we do not necessarily have the impression that the plot progresses greatly, the fun is there with each episode. So, even when it comes to episodes simply focused on comedy, it does not detract from the charm of the license. Perfect work to escape and especially to laugh a good shot in the company of this great trio. In addition to that, there is also a desire to deal with the horrors of war that makes this story more tragic than it seems.
Raven of the Inner Palace:
This is surely one of our most beautiful surprises of this year. This is Raven of the Inner Palace that takes us to medieval China. Skilfully mixing folklore and political storytelling, this anime has enchanted us in contact with these characters as mysterious as touching. Each episode was an opportunity to soak up the charm of this universe, but also this mystical atmosphere. Through the destiny of the one called "The Crow", we discover above all the solitary daily life of a woman with strange powers who will finally open up little by little to the rest of the world. Presenting itself as a succession of investigations, we are intrigued each time by these little stories that we discover. Testimonies of the deceased show how living in this time and environment can be a source of suffering and sorrow.
My Dress-Up Darling:
This is surely one of the adaptations that we have appreciated the most for all that it has managed to offer us. My Dress-up Darling was a breath of fresh air plunging us into the world of cosplay. Just the relationship between our two protagonists is funny, touching, and fabulous to follow. Two beings who have their own passion and who will succeed in combining their hobby for a simply stunning result. We are as much on an effective slice of life as a romance that works because it overflows with sincerity. Similarly, the studio did a fantastic job of sublimating every scene in the manga. An ode to self-acceptance and especially to go to the bottom of what we love to fully blossom. Through this simple encounter, we witness the evolution of two beings who have finally found a person who can understand this devouring passion they have.
Lycoris Recoil:
In this 2022 anime selection, it is high time to tackle another original work that has fully seduced us. This is Lycoris Recoil who captivated us for a whole season. What is above all bluffing is all the work that is done at the level of animation, whether in the sequences of the daily life of our heroines or in the confrontations. What then charmed us is precisely the story that is told to us through these ladies who fight in the shadows to prevent the worst from happening. A work that deals with important topics around these teenagers transformed into living weapons.
What is most remarkable, however, is indeed the duo that is formed from the first episodes. Two characters who are diametrically opposed and who will complement each other perfectly. In addition, the central figure that is Chisato never ceases to surprise us and will especially dazzle the whole story. A free electron that will shake up the daily lives of many people.
Attack On Titans S4 Part 2:
We must not forget that 2022 was also an opportunity to discover the second part of the last season of Attack on Titan. If we still have to wait a while before finally having the conclusion of this story, we must recognize the excellent work done by the studio that was to go after Wit Studio. A second part that will honor Eren's antagonism, but also show how this world hangs by a thread.
We are totally immersed in this infernal spiral of hatred and resentment that pushes for ever more destruction on the part of the various forces. The evolution of the scenario, the characters, but also the universe in a global way was incredible to see on the screens. Even if we know that the conclusion of the manga has spilled a lot of ink for many fans, we can only admire everything that has been built so far. It is a brutal, heartbreaking, and trying work where we constantly wonder who will finally emerge victorious from all this.
Kaguya-sama – Love is War Season 3:
It was impossible not to talk about 2022 without talking about our favorite romantic comedy of the moment. We are of course talking about Kaguya-sama Love is War which returned for season 3 this year. If we were impatient to find all these beautiful people who always make us laugh, this part of the story also brought a lot of evolution. Indeed, we had the right to a very good balance between humor and emotion throughout these episodes, some of which quickly became cult.
But what struck us the most is indeed this advance in the main plot around this struggle in the name of love. A giant step forward for our protagonists who must now face many other obstacles and above all glimpse a new form of the future. An event that does not dwell only on Shirogane and Kaguya to also leaves room for all the other figures of this tale. A beautiful epic!
Friends Games:
As soon as it was announced, this adaptation managed to have our full attention in view of the crush that is the manga. This is of course the anime Friends Games from the manga of the same name. A real sequence of psychological duels and conflicts where cunning prevails above all, this series is a pleasure we follow each volume with great attention. We could fear that the animation was not necessarily exceptional and yet the result was more than convincing.
The anime has been able to transcribe all this uncertainty that animates the characters as they advance in this game of friendship. It was a treat to see these protagonists redouble their strategies to simply get out of it and finally confront our main character who shines totally on screen. On top of that, it's been a long time since we had the right to a successful animated production focusing above all on confrontations where the mind is the most important. There is only hope that a season 2 makes its appearance one day.
DanMachi Season 4:
2022 was also the opportunity to find Bell, the adventurer in constant evolution, in season 4 of DanMachi. This series has been able to offer many captivating things throughout its many parts. If the third season had not necessarily been unanimous, it must be recognized that this sequel has largely put everyone in agreement. We found this feeling of exploration of the dungeon, but also the danger inherent in this place both sinister and hypnotic.
The whole first part honors the excellent work of the animators to highlight the development of the one nicknamed "Little Rookie". It is through this season that we have realized how far we have come and the result is more than rewarding. In addition to that, we have the right to a conclusion both shocking and bloody creating enormous tension in the viewer. We just can't wait to see what the second part of this S4 will give.
Dance Dance Danseur: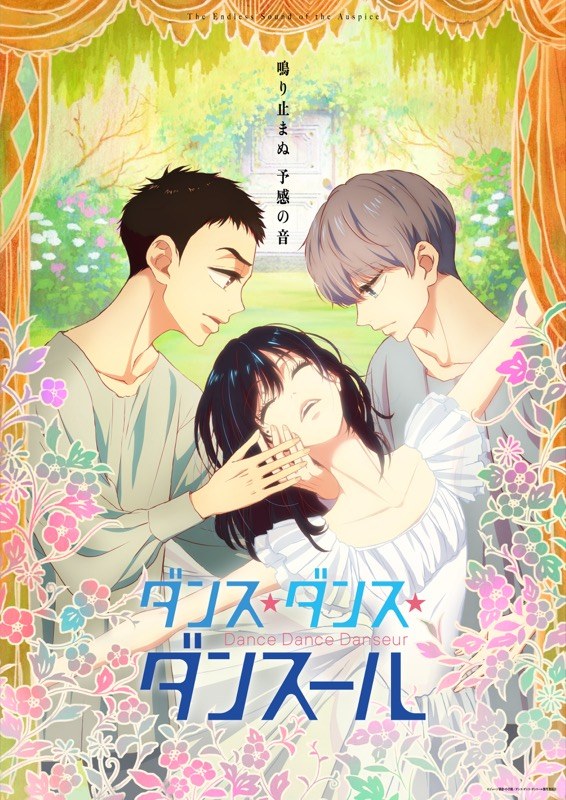 Among the beautiful surprises that punctuated our year in terms of anime, there was Dance Dance Dancer. Immersing us in the world of classical dance and ballet, this story quickly took a very sociological turn in addition to being turned towards emotion. Carried by a very good animation, the story manages, at first, to amaze us in front of the incredible choreographies that we discover. However, it is in the development and writing of its characters that the series will strike a big blow.
We are shown the difficulty for a boy to undertake such an activity in the eyes of the world. A discipline that pushes the entourage to consider at times our protagonist as a plague. Similarly, this adventure is profoundly human in what it transmits to us. We are in direct contact with characters who have been, for many, marked by life. A story that manages to make us shed tears.
Classroom of the Elite S2: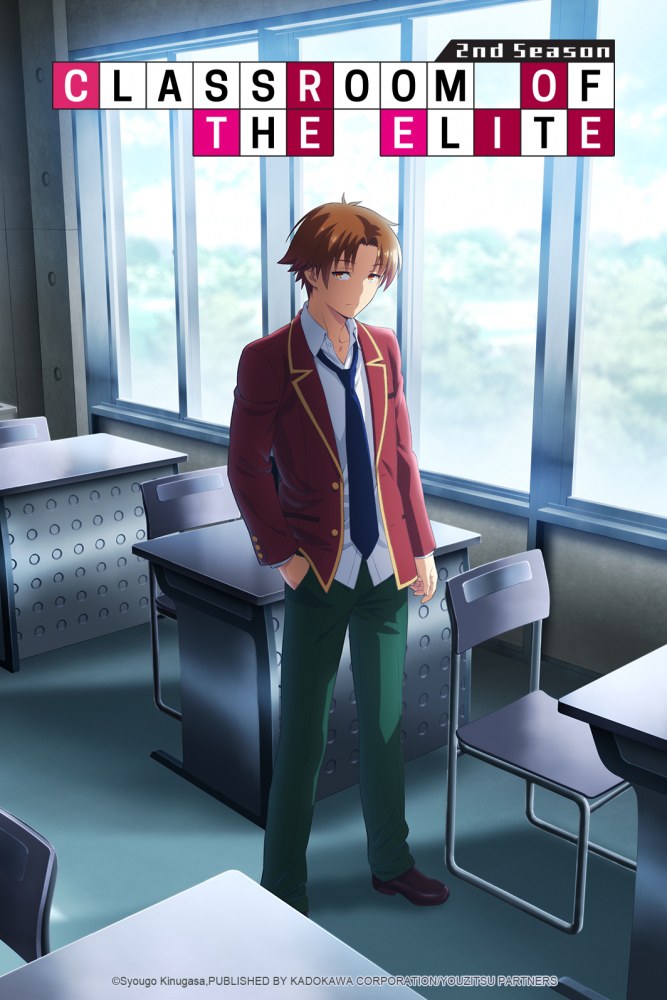 It's been many years since we've heard the name Classroom of the Elite. Finally, after so much time hoping for a sequel. It is finally here and we must say that it was a pleasure to find these students who continue to fight psychologically to climb the ladder. If this sequel did not necessarily have a successful animation all the time, the content of it has largely seduced us. We find a protagonist more calculating than ever and who always seems to keep three moves ahead of his opponents.
A story that drops many masks and will especially rise to a crescendo in addition to offering us its usual trials that turn our brains. In addition to that, we have the right to a finale that gave us many chills in addition to delivering us some secrets around the mysteries surrounding the series. We can't wait to see what the next season has in store for us, which has already been announced.
Chainsaw Man: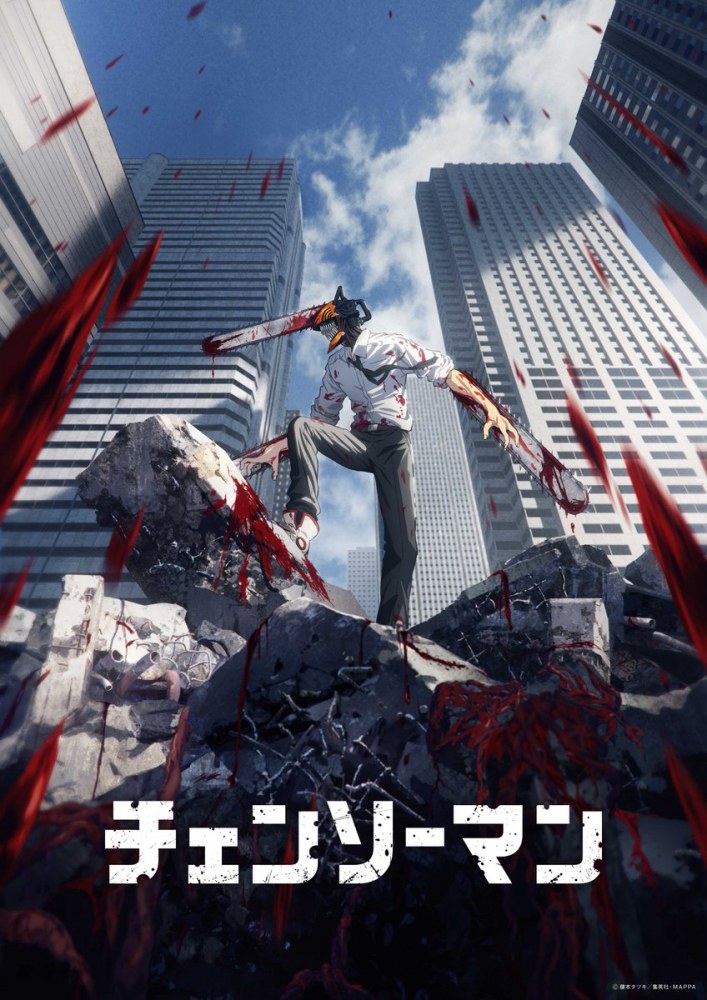 So this is surely the title that has been awaited by many fans. This is of course the anime adaptation of Chainsaw Man. The work that made a big splash and propelled its author to incredible heights. Mappa gave us an absolutely fantastic job during the episodes we could see. A more than a successful transcription of this visceral and brutal aspect of the original manga while managing to offer us a just fabulous animation on several points. If the show is assured, we are also admiring the result concerning banal scenes, which are screaming of a certain truth that we see quite rarely. Not to mention, of course , always manages to amaze us and make us go from surprise to surprise. A great success!
Ao Ashi: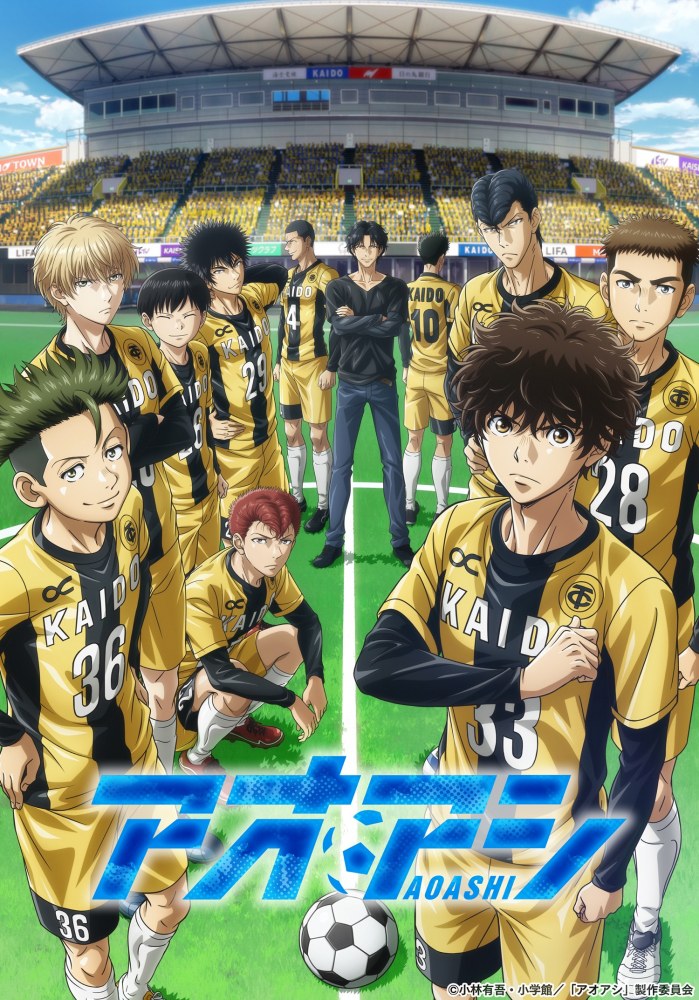 We finish this 2022 anime selection with a little sport. Indeed, the year was still conducive to some sports series that offered us excellent moments. This was the case for Ao Ashi's anime adaptation. It is true that Blue Lock also made a strong impression, but we wanted to highlight this title that manages to immerse us in everything that makes football including off the field.
By following Ashito's journey, we witness as much the victories of the latter as the many defeats that will litter his daily life. A story that is particularly realistic about everything that revolves around this way of life that leaves little room for latecomers. In addition to that, the intensity of the few meetings that we could see largely convinced us and made us want to see what it would give in even more important confrontations. A perfect title for anyone who wants a complete, vibrant, and even touching sports anime.
Here is the end of this anime selection which, we hope, will make you want to discover these titles. Feel free to share your own list of the series that have marked you the most during this year. See you tomorrow for the 2022 manga selection!
Latest articles: